Estrella Sourcream & Onion Dipmix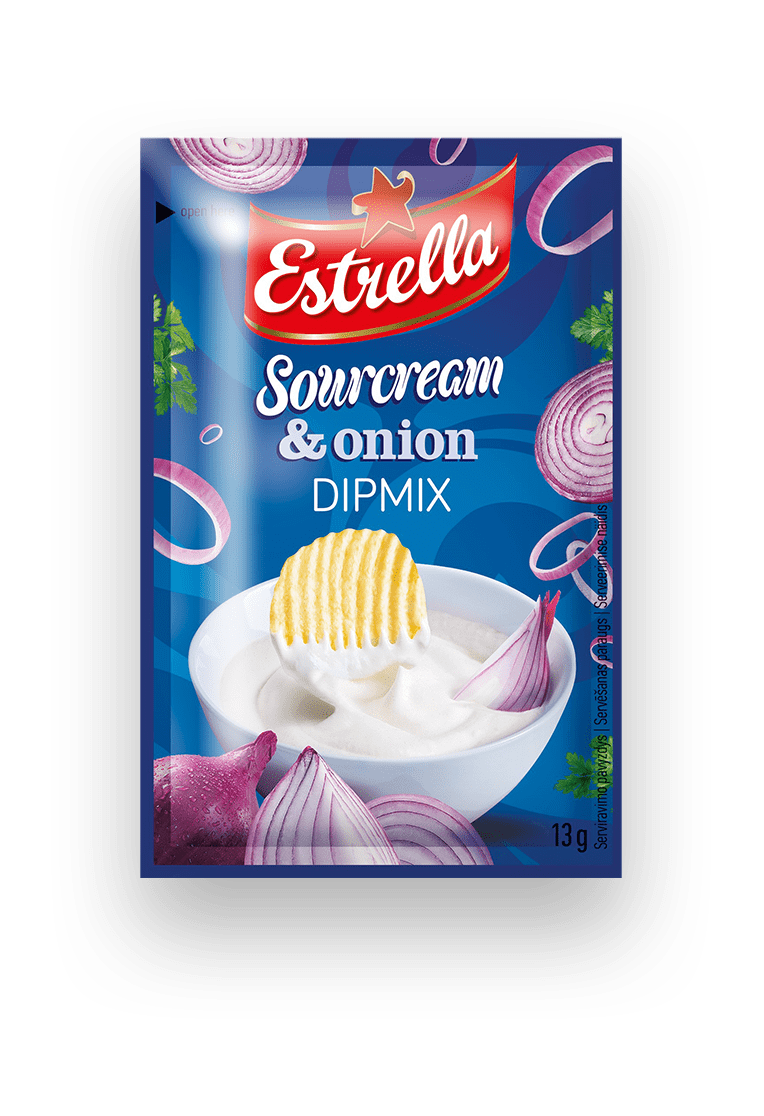 Nutrition declaration
100 g
Fat (of which saturates)
5 g (3,4 g)
Carbohydrate (of which sugars)
55 g (35 g)
Make your time good with ESTRELLA Dipmix dips
The Dipmix dips are the real forerunners of a good time. Mix and whoop it up!
More on the product category
Ingredients
Dipmix sauce with a Taste of Sourcream & Onion
Ingredients: Onion powder, modified potato starch, salt, sugar, flavour enhancer (monosodium glutamate), BUTTERMILK powder, CREAM powder, acidity regulators (lactic acid, malic acid, calcium lactate), parsley, MILK powder, yeast extract, flavouring.
Pack sizes: 13 g.