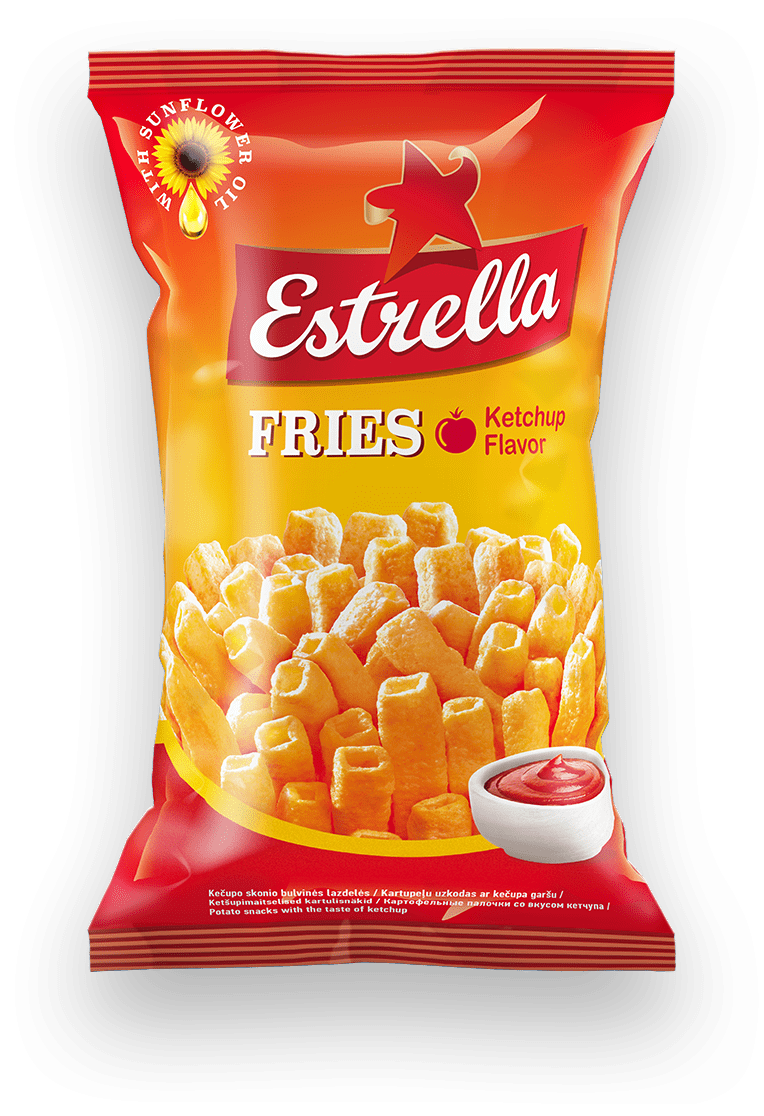 Nutrition declaration
100 g
Fat (of which saturates)
32 g (2,9 g)
Carbohydrate (of which sugars)
57 g (2,5 g)
Have a snack, don't let your stomach bite
Don't bite other, nosh some Estrella! Omniomniom...a good time!
More on the product category
Ingredients
Potato snacks with the taste of ketchup.
Ingredients: sunflower oil, potato powder (26 %), potato starch (25 %), tomato powder (4,9 %), modified potato starch, WHEAT flour, salt, maltodextrin, rapeseed oil, sugar, flavouring, fructose, hydrolysed SOYA protein, maize starch, acid: citric acid; spice, colours: curcumin, paprika extract.
Product may contain MILK.