Estrella Fine Slices Honey Mustard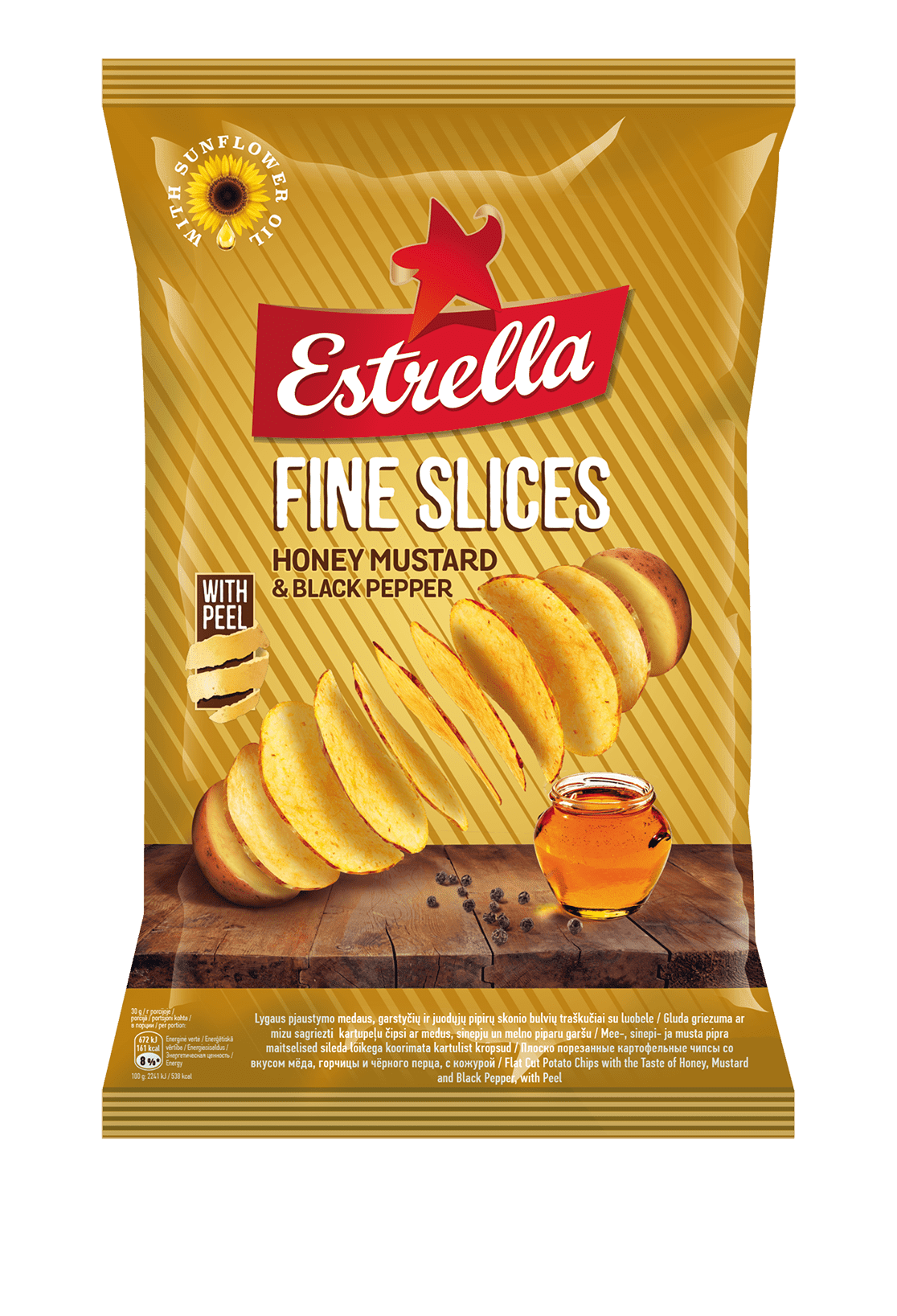 Nutrition declaration
100 g
Fat (of which saturates)
35 g (3,2 g)
Carbohydrate (of which sugars)
49 g (3,6 g)
Classy ESTRELLA potato chips
Real classics of a good time for classy classics!
More on the product category
Ingredients
Potato Chips with the Taste of Honey, Mustard and Black Pepper
Ingredients: potatoes, sunflower oil, sugar, salt, natural flavouring preparations [includes onion powder, horseradish powder, honey powder (0,06 %), black pepper (0,03 %)], maltodextrin, acid: citric acid; acidity regulator: sodium diacetate; flavouring, fine tea leaves, dextrose. Product may contain MILK.