Estrella Honey & Salt Peanuts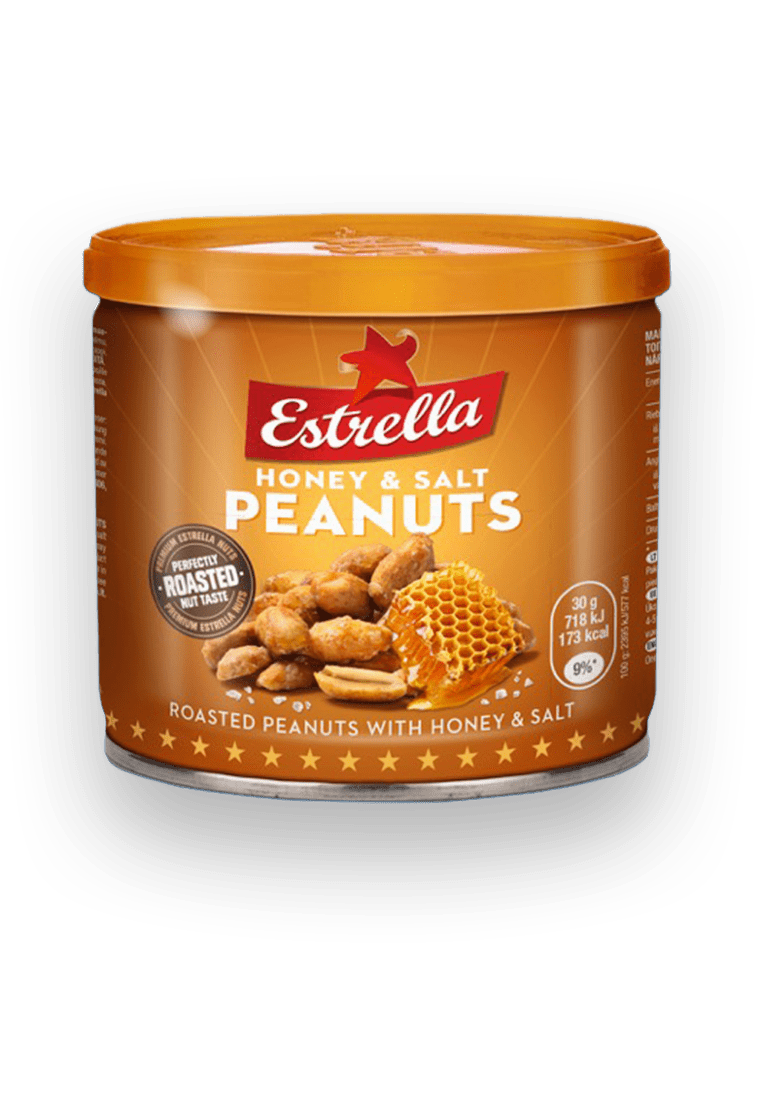 Nutrition declaration
100 g
Fat (of which saturates)
45 g (7,9 g)
Carbohydrate (of which sugars)
22 g (12 g)
Estrella Nuts
Top quality perfectly roasted ESTRELLA nuts. We promise you: they guarantee a real good time!
More on the product category
Ingredients
Roasted Peanuts with Honey and Salt
Ingredients: PEANUTS (85%), sugar, vegetable oils (palm, sunflower), honey (1,5%), salt (0,6%), glucose syrup, gelling agent: xanthan gum. Product may contain other NUTS.