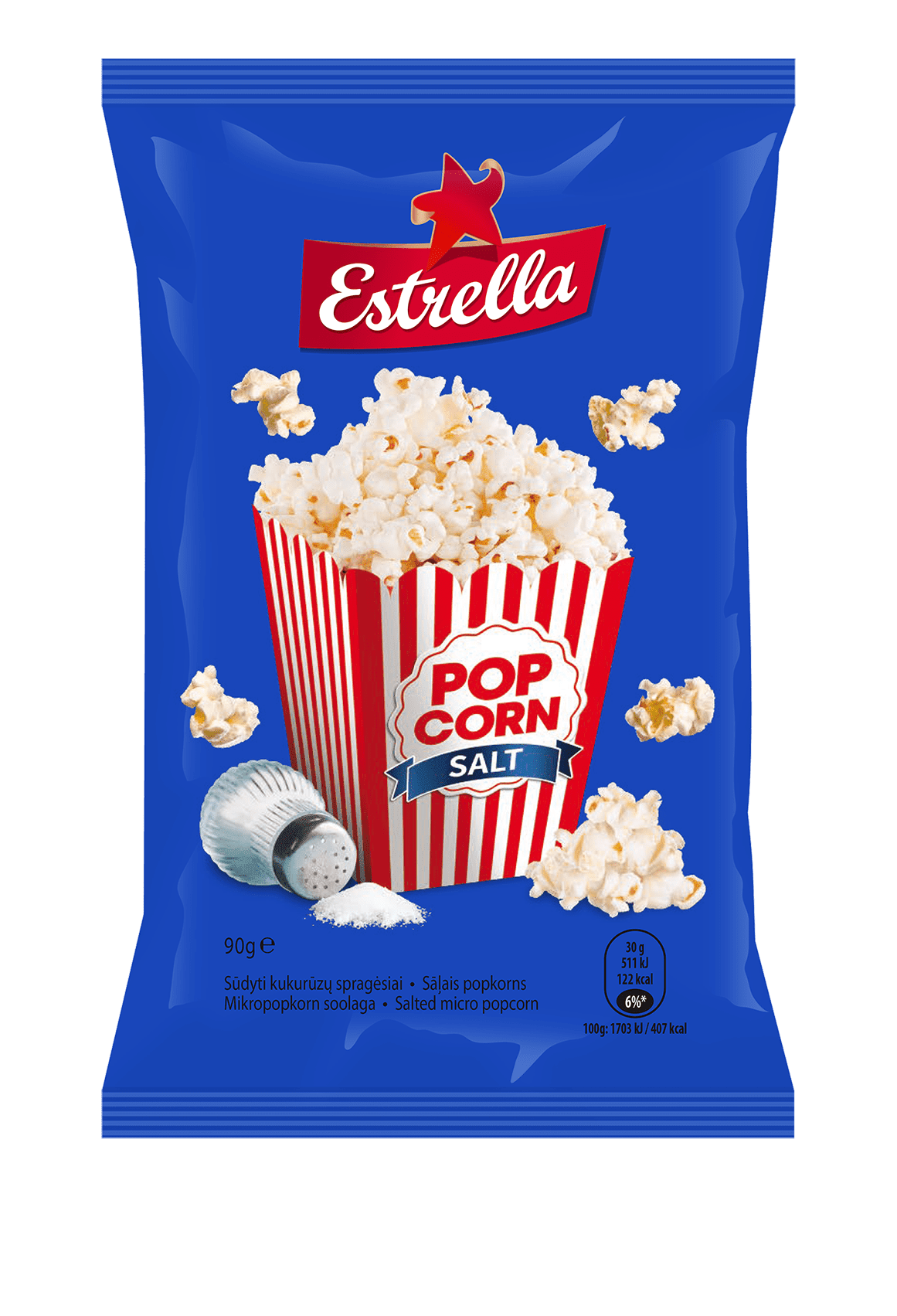 Nutrition declaration
100 g
Fat (of which saturates)
17 g (8,1 g)
Carbohydrate (of which sugars)
51 g (1,2 g)
Burstingly fanciful ESTRELLA POP Corn
A movie and a pop-corn is an ideal match! Burst them out and get ready for a good time with the on-screen matrixes.
More on the product category
Ingredients
Salted Micro Popcorn
Salted micro popcorn to pop in the microwave oven. Ingredients: corn kernels (78,6 %), palm oil, salt (1,8 %). May contain traces of MILK.
Net quantity: 90 g.